Voting Rights of People with Disabilities Subject to Guardianship
Decoding Discrimination 2023!
Find Help in Your State or Territory
Help us fight for the rights of people with disabilities
Tell Congress to Pass the Returning Home Act!
The Returning Home Act aims to address the housing challenges faced upon their release by those who have been incarcerated.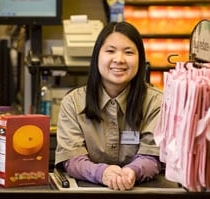 Real Jobs for Fair Pay!
Together, we can help bring an end to blatant economic and social discrimination.
Pass the Air Carrier Access Amendments Act
The ACA Amendments Act will require new aircrafts to be fully accessible for travelers with disabilities.
Get the latest news from NDRN
Sign up to receive news, alerts and information about the rights of people with disabilities. You can unsubscribe at any time.
135 organizations wrote to Congress to urge them to reject any appropriations bills that contain riders that would restrict access to essential health care.

The National Coalition for Accessible Voting has released the following statement praising the introduction of the John Lewis Voting Rights Advancement Act.

School is back and the podcast hosts have beef. Jack and Michelle war over his title on the podcast. Michelle and Nala fight over Stephanie's jokes. Also we have some great guests!