Find Help in Your State or Territory
Help us fight for the rights of people with disabilities
Keep Students Safe!
Students with disabilities deserve the opportunity to pursue their education free from the fear of trauma and abuse.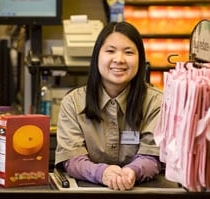 Real Jobs for Fair Pay!
Together, we can help bring an end to blatant economic and social discrimination.
Let's Make Amtrak Better
Tell Congress to Pass the Intercity Passenger Rail Trust Fund Act.
Get the latest news from NDRN
Sign up to receive news, alerts and information about the rights of people with disabilities. You can unsubscribe at any time.
The bill calls for alternative, evidence-based methods to promote positive school culture as well as accountability if schools continue to use corporal punishment.

NDRN joined The Leadership Conference on Civil and Human Rights and The Census Project in a letter urging Senators to cosponsor S. 1267.

We must build an education system that is inclusive, individualized, and responsive to the needs of all students.
June 18, 2021

12:30 PM - 2:00 PM EST

Virtual

A SAMHSA-sponsored webinar hosted by NASMHPD about alternatives to police response for people in mental health crisis