Voting Rights of People with Disabilities Subject to Guardianship
Decoding Discrimination 2023!
Find Help in Your State or Territory
Help us fight for the rights of people with disabilities
Tell Congress to Pass the Returning Home Act!
The Returning Home Act aims to address the housing challenges faced upon their release by those who have been incarcerated.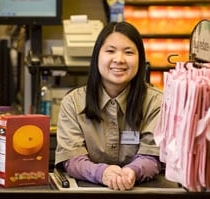 Real Jobs for Fair Pay!
Together, we can help bring an end to blatant economic and social discrimination.
Pass the Air Carrier Access Amendments Act
The ACA Amendments Act will require new aircrafts to be fully accessible for travelers with disabilities.
Get the latest news from NDRN
Sign up to receive news, alerts and information about the rights of people with disabilities. You can unsubscribe at any time.
NDRN submitted comments to express their concerns with blanket screening process; highlighting the negative consequences of many of these actions.

NDRN joined 162 other organizations calling on Congress to include $2 billion in funding for Title III of the Elementary and Secondary Education Act.

Michelle, Raquel, and Stephanie talk with Terry Ao Minnis about what Asian American and Pacific Islander Heritage Month means to her and her work at Asian Americans Advancing Justice. Then Mia Ives-Rublee joins us for the spotlight story.
June 5-8, 2023

Phoenix, AZ

Attendees will be able to select from several 1/2-day to 2-day workshops that will offer deep dives into topics ranging from criminal justice to communication, investigations to intake, public policy to P&A access, voting, CAP, facilities and more.

June 14, 2023

1:00 PM - 2:30 PM EST

Virtual

How disability justice relates P&A work with migrant and refugee communities