Find Help in Your State or Territory
Help us fight for the rights of people with disabilities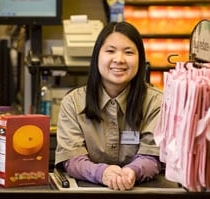 Real Jobs for Fair Pay!
Together, we can help bring an end to blatant economic and social discrimination.
Let's Make Amtrak Better
Tell Congress to Pass the Intercity Passenger Rail Trust Fund Act.
Pass the REAADI Act
Congress must pass the Real Emergency Access for Aging and Disability Inclusion for Disasters Act to protect the health, safety, and independence of people with disabilities during a disaster.
Get the latest news from NDRN
Sign up to receive news, alerts and information about the rights of people with disabilities. You can unsubscribe at any time.
The paper ballot mandate included in the bill is of great concern to many voters with disabilities as the ability to mark, verify, and cast a paper ballot privately and independently is currently not an option for all voters.

The Accessible Voting Act seeks to bolster the protections for voters with disabilities, as established by the ADA and HAVA, and ensure equitable access to every American voter in our democracy for years to come.

The bill proposes addressing what is perceived to be problematic student behavior through the use of violence risk assessments, threat assessments, and preemptive use of law enforcement.
May 17-June 11, 2021

Virtual

We are again offering our Annual Conference as a virtual event over three weeks: May 17-21, May 24-28, and June 7-11, 2021.