Voting Rights of People with Disabilities Subject to Guardianship
Decoding Discrimination 2023!
Find Help in Your State or Territory
Help us fight for the rights of people with disabilities
Tell Congress to Pass the Returning Home Act!
The Returning Home Act aims to address the housing challenges faced upon their release by those who have been incarcerated.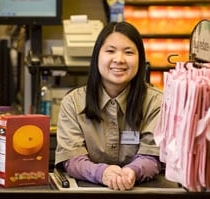 Real Jobs for Fair Pay!
Together, we can help bring an end to blatant economic and social discrimination.
Pass the Air Carrier Access Amendments Act
The ACA Amendments Act will require new aircrafts to be fully accessible for travelers with disabilities.
Get the latest news from NDRN
Sign up to receive news, alerts and information about the rights of people with disabilities. You can unsubscribe at any time.
The National Disability Rights Network commends Representative Terri Sewell (D-AL) for her championship and introduction of the John Lewis Voting Rights Advancement Act.

NDRN joined 70 other national, state, and local organizations in calling on the Federal Trade Commission and the Consumer Financial Protection Bureau to work together to investigate and protect consumers.

NDRN signed onto a Leadership Conference on Civil and Human Rights letter with 30 other organizations to the White House on the year anniversary of the "United We Stand" Summit on hate crimes.