Find Help in Your State or Territory
Help us fight for the rights of people with disabilities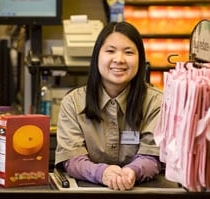 Real Jobs for Fair Pay!
Together, we can help bring an end to blatant economic and social discrimination.
Let's Make Amtrak Better
Tell Congress to Pass the Intercity Passenger Rail Trust Fund Act.
Pass the REAADI Act
Congress must pass the Real Emergency Access for Aging and Disability Inclusion for Disasters Act to protect the health, safety, and independence of people with disabilities during a disaster.
Get the latest news from NDRN
Sign up to receive news, alerts and information about the rights of people with disabilities. You can unsubscribe at any time.
Learn more about the need for additional funding for the Developmental Disabilities Network.

The bill would also phase out section 14(c) of the Fair Labor Standards Act, a provision that permits employers to pay some people with disabilities even less than the minimum wage.

We call upon HHS to resolve this complaint quickly and order Connecticut to adopt reasonable accommodations for people with disabilities in their vaccine distribution plan.
May 17-June 11, 2021

Virtual

We are again offering our Annual Conference as a virtual event over three weeks: May 17-21, May 24-28, and June 7-11, 2021.